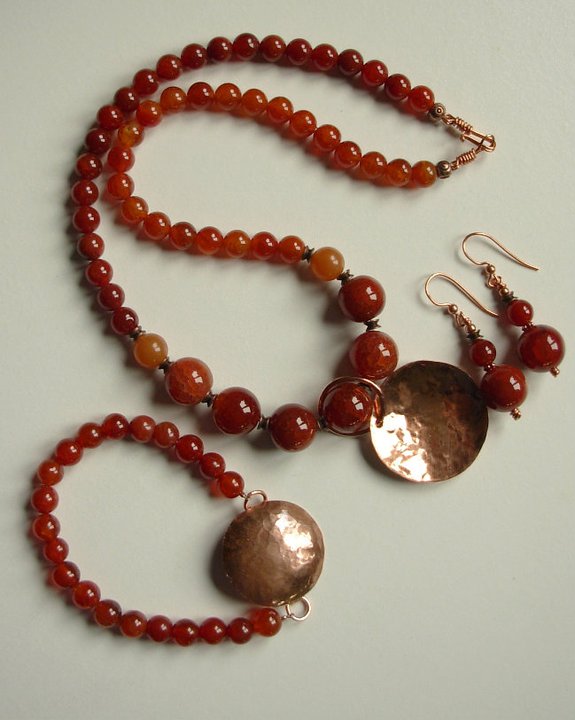 All jewelry items can be made with any combination of choice of stones or metals in sterling, copper, bronze or brass.
Fire Agate bead necklace with hammered copper disc pendant (removable) - bracelet and earrings to match but separate - $75, $55, $25
White Lace agate stone and copper necklace with natural stone pendant - $65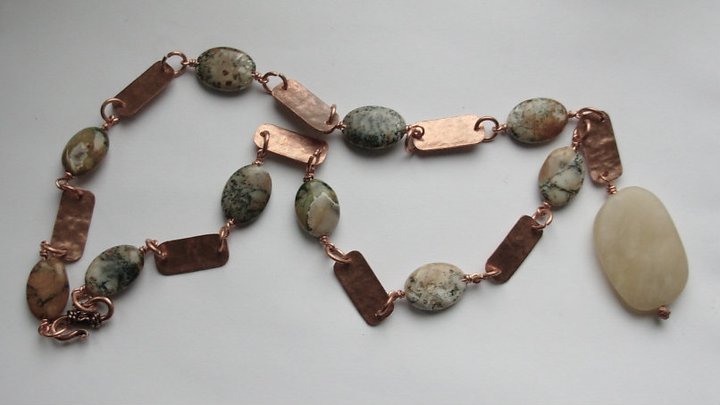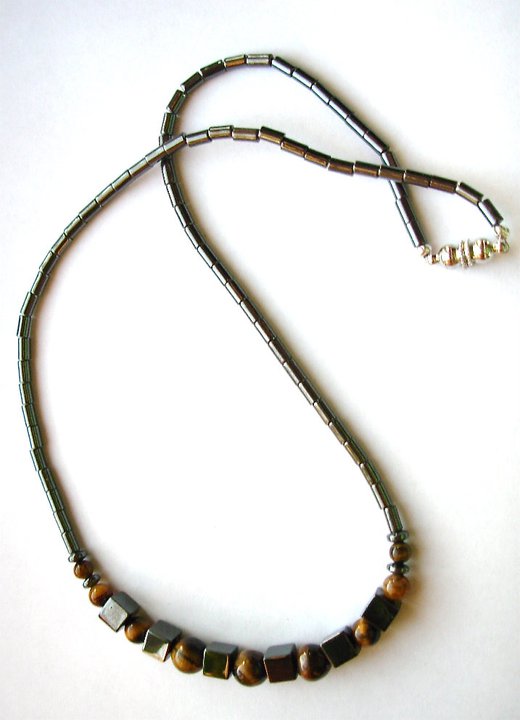 Black hematite and tiger-eye beaded necklace - $60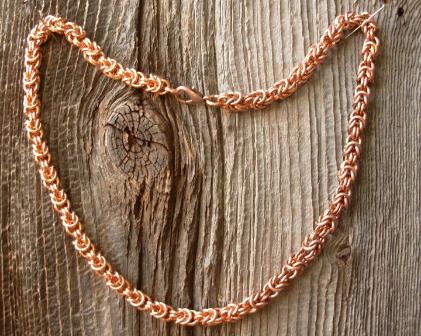 Copper Byzantine chaine maille necklace - 22" - $125
Tiger eye and turquoise with silver spacer beaded necklace and just a hint of aventurine - $55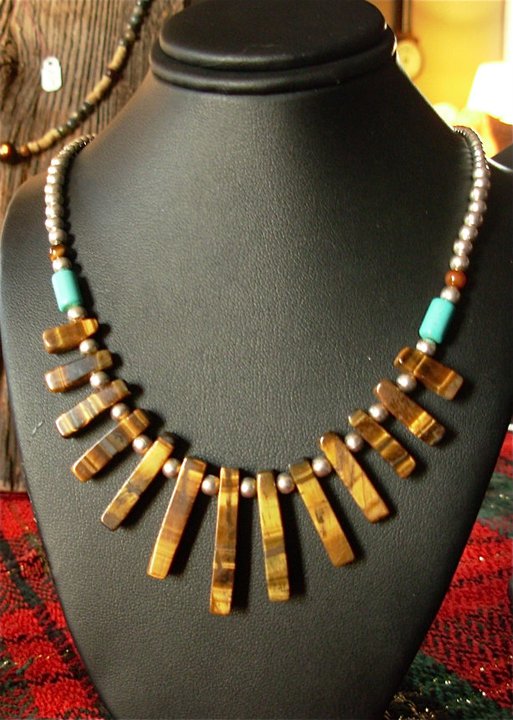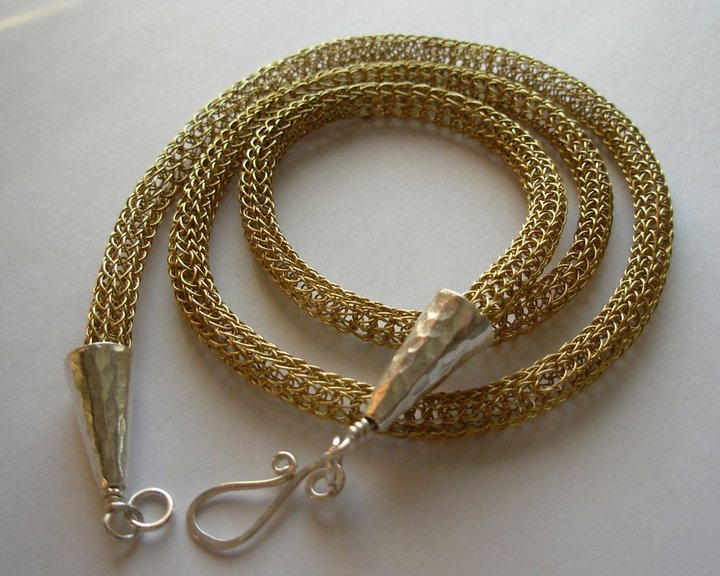 Viking Knit is one of the most ancient forms of jewelry named after items found on bodies excavated from that time. Knit in the round, I use 24, 26 and 28 gauge wire and the piece is pulled through a drawplate when completed for size and uniformity. The end product is a beautiful, flexible piece of art, second to none!
Soft brass and silver Viking knit necklace - 25" - $125
Bottom left -Silver Viking knit with smooth sterling cones and hammered clasp - 18" - $110
Bottom right - Copper Viking Knit chain with sterling beaded ends and clasp. Separate pendant is copper with self-forming hanger and malachite cabachon with sterling silver bezel. $140.00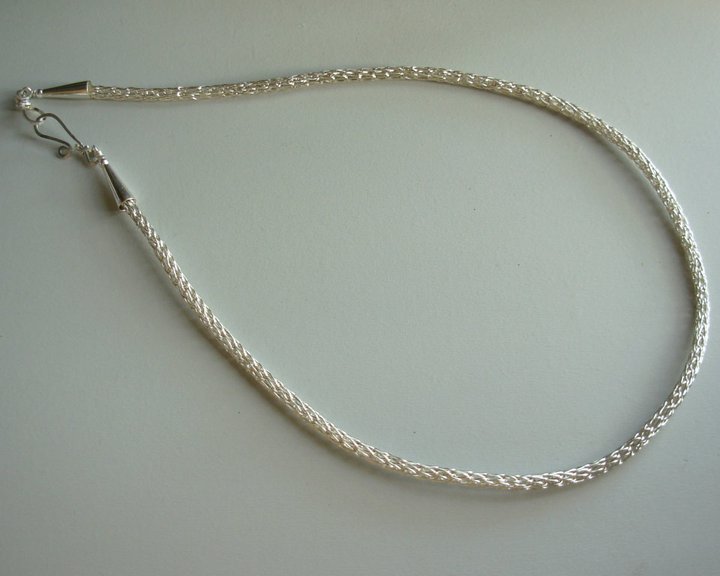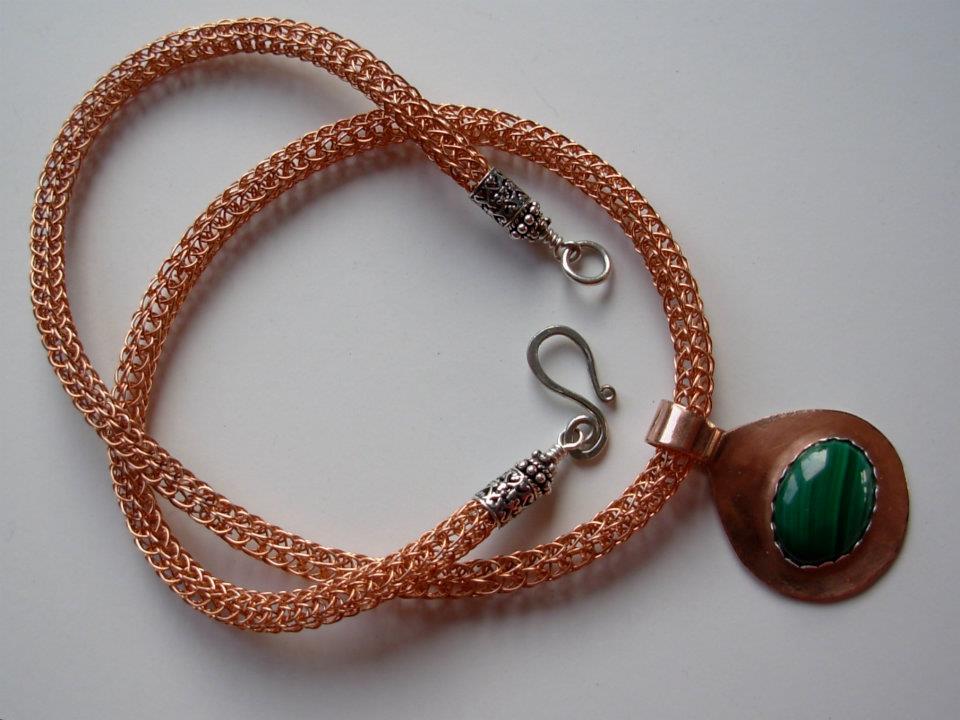 Crazy Agate rondelles, Carnelian and Czech glass bead and vintage hammered Thai silver focal bead - $60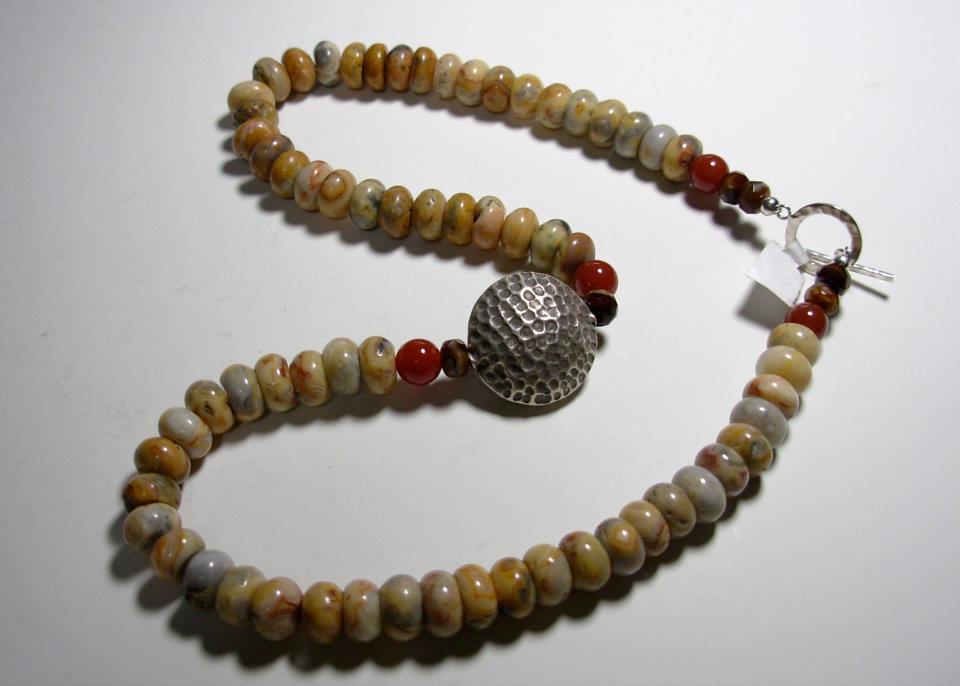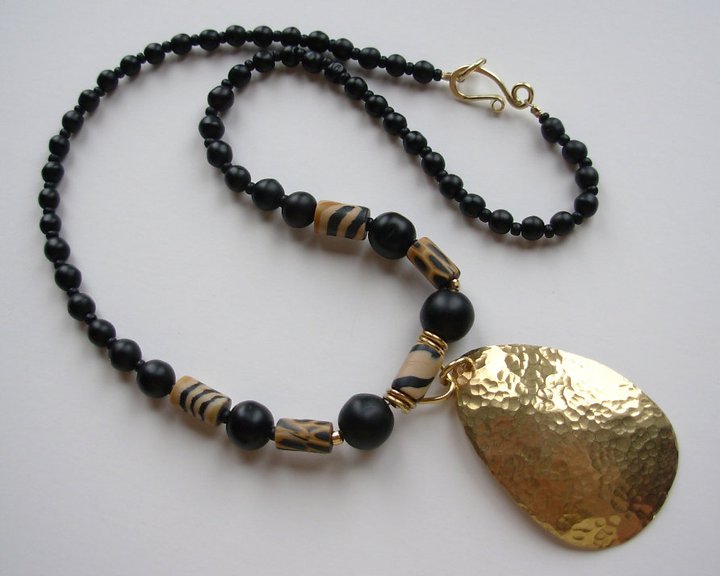 JJaime's black stone beads with bone tribal tube accents combined with a hammered brass pendant and hook and clasp - $75
His or her chains with hammered copper links joined with jump rings and topped with hammered clasps - $45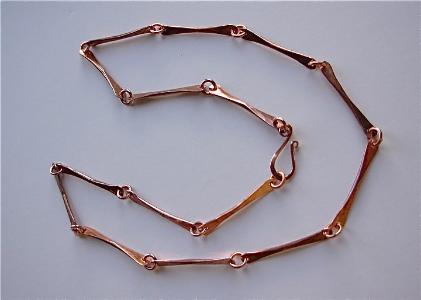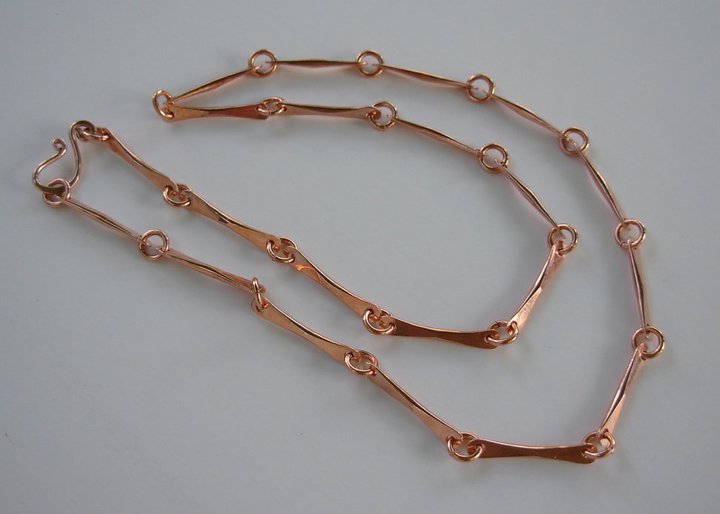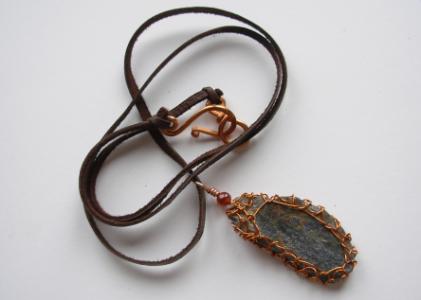 Hand wrapped found stone in copper wire topped with a carnelian bead and deer hide thong and copper hook and eye - $30