Prices include tax but do not include shipping!
If you see something you'd like and would like it mailed to you, please include $6.45!
Items will be mailed Priority Mail USPS and include Delivery Confirmation.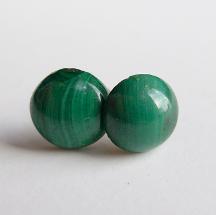 Simple yet elegant Stud Earrings of malachite stone cabochons.
Can select from other cabochons in stock for size & choice
of stone.
$10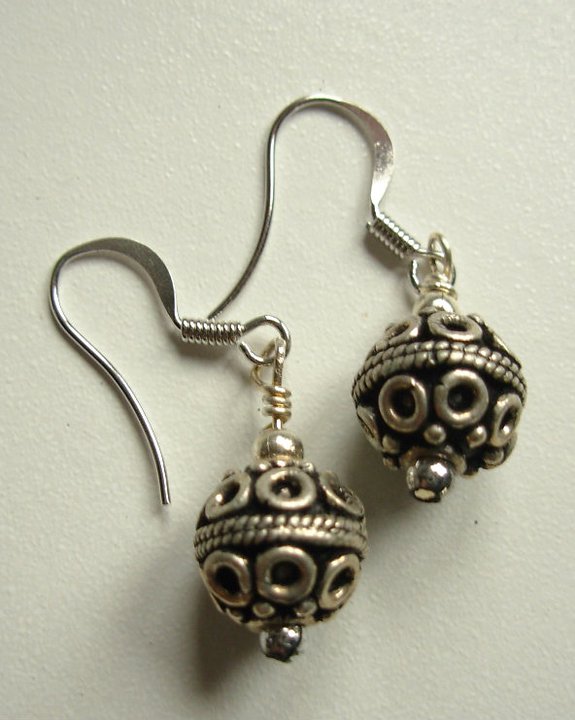 Silver Bali Earrings - these eye catching orbs are
silver but can also be done in copper with a silver
ear wire.
$15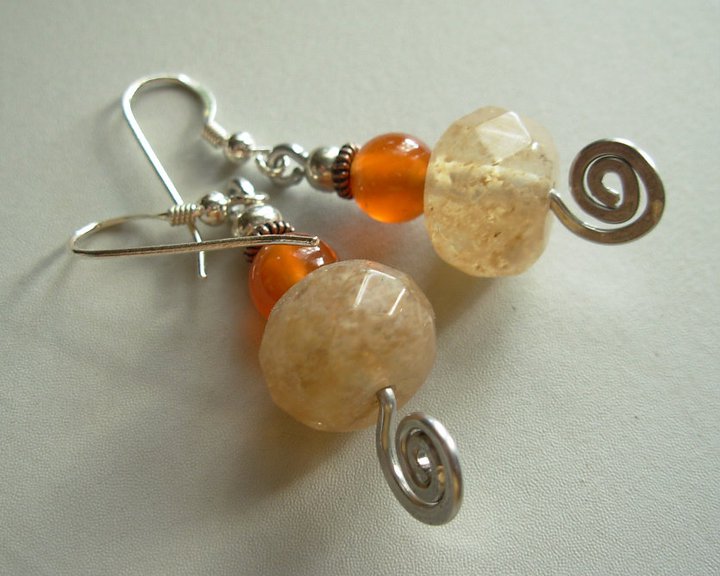 Czech Glass Earrings with silver wires and
hammered interest below the beads.
$15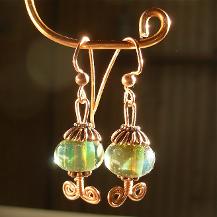 Egyptian Coiled Earrings with handmade glass
beads and copper wires and findings.
$25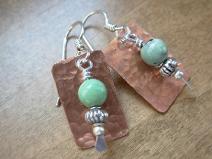 Hammered Copper Earrings with green turquoise
beads on hammered silver wire hanging in front of a
rectangular copper piece. Movement and a little jingle!
$30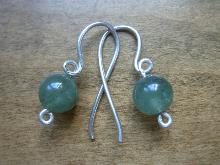 Green Aventurine Earrings are a simple 6mm bead
with a sterling wire - all one piece - coming from a loop
above and below right into the hangers.
$10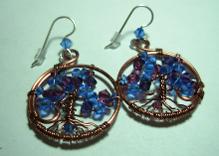 Tree of Life Earrings in miniature - 1" across custom made
for a customer with sapphire and amethyst Swarovski crystals
noting her parents birthstones. Copper frame and tree with
sterling ear wires.
$60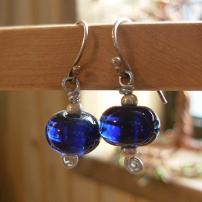 Lampwork Glass Bead Earrings done in sapphire
and sterling wires are quite elegant with a hammered
coil beneath the bead.
$20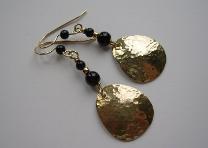 Hammered Brass and Black Onyx beads make an eye
catching movement with a twist of your head... sure to be
noticed.
$30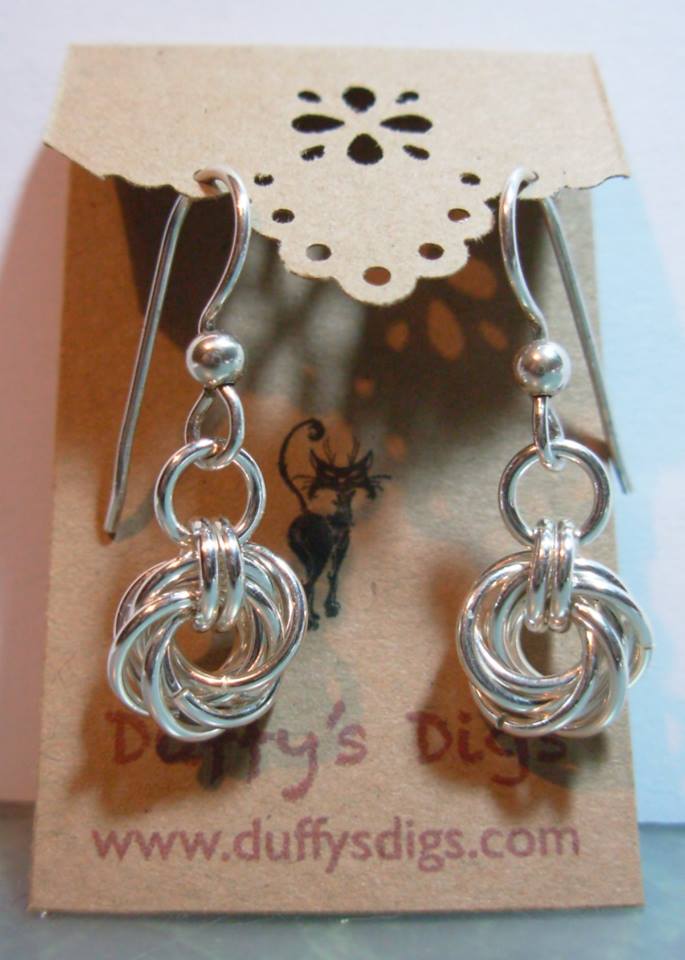 Sterling Mobius Earrings - circular silver rings entwined
and circled by smaller ones to hang from sterling ear wires.
$20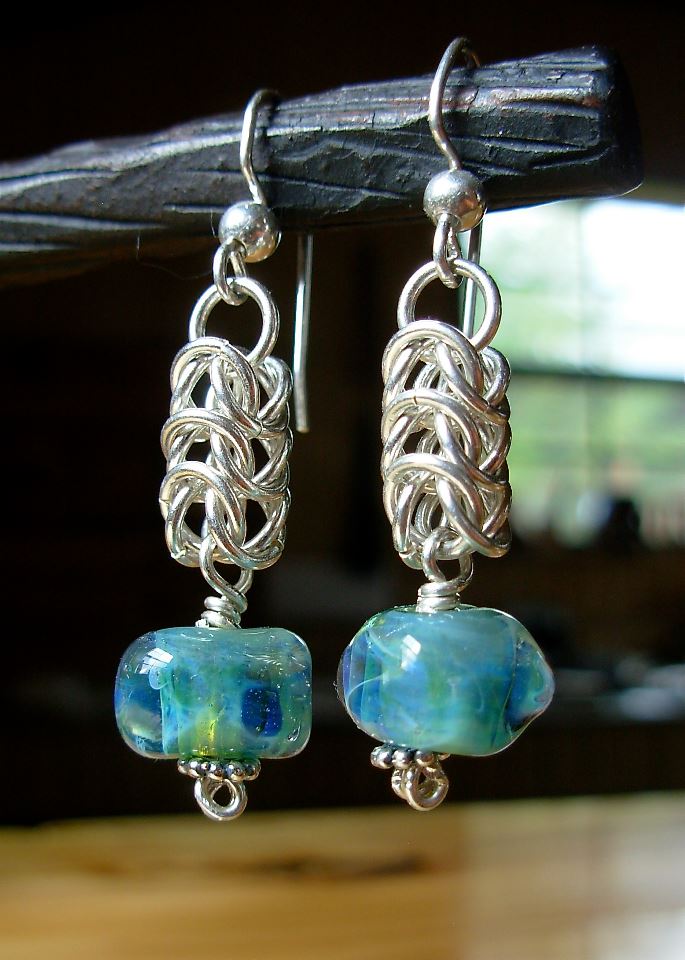 Sterling Inca Puno chain paired up with hand-made lamp work beads.
$50