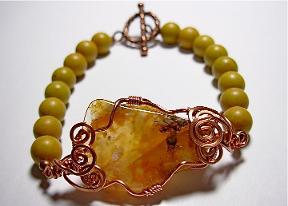 Citrus Agate Bracelet with Amber Focal wrapped in copper and copper clasp
- SOLD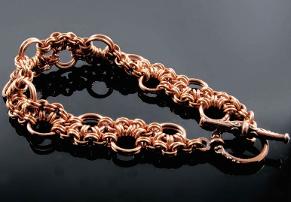 Sterling Silver Stepping Stone Bracelet with toggle clasp
$155
Copper Stepping Stone Bracelet with copper toggle clasp
SOLD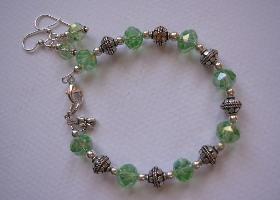 Peridot Swarovski Crystal Bracelet with silver lobsterclaw clasp and butterfly dangle - Earrings to match, separate.
$45 $20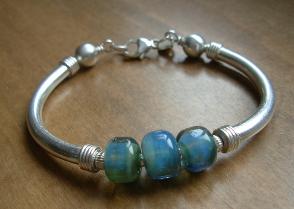 Flexible Bangle Bracelet with Lampwork Beads - 3 beautiful handmade beads by Jacqueline have you lost in the color with Sterling tubes, beads, wire and lobster claw.
$75 -SOLD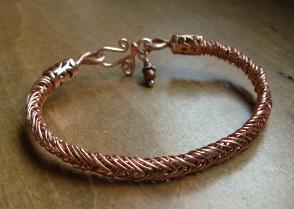 Mermaids Web Bracelet in copper with hand-made hammered hook and dangle
$55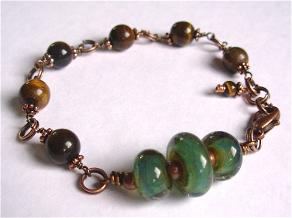 Superb Tiger eye and Lampwork Bracelet set with copper wire, beads and lobster claw clasp.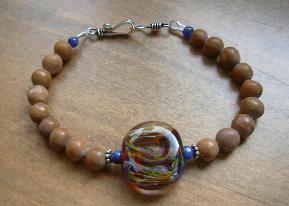 Tigerskin Jasper, Sodalite and Lampwork Focal Bracelet - with silver hand wrapped hook and catch.
$45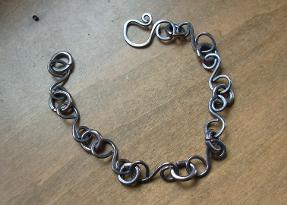 Hammered S Shape Link Bracelet - Antiqued copper wire and formed clasp.
$45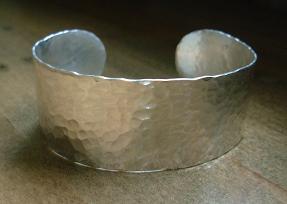 Hammered Silver 1 1/4" Cuff Bracelet - Great for either guy or gal and so comfortable on.
$60 SOLD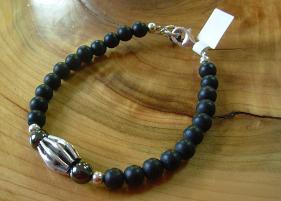 Matte Onyx, Hematite, Silver Thai Focal Bracelet - beautiful vintage Thai bead serves as the focal for a very sharp basic black piece with silver beads and lobster claw clasp.
$45